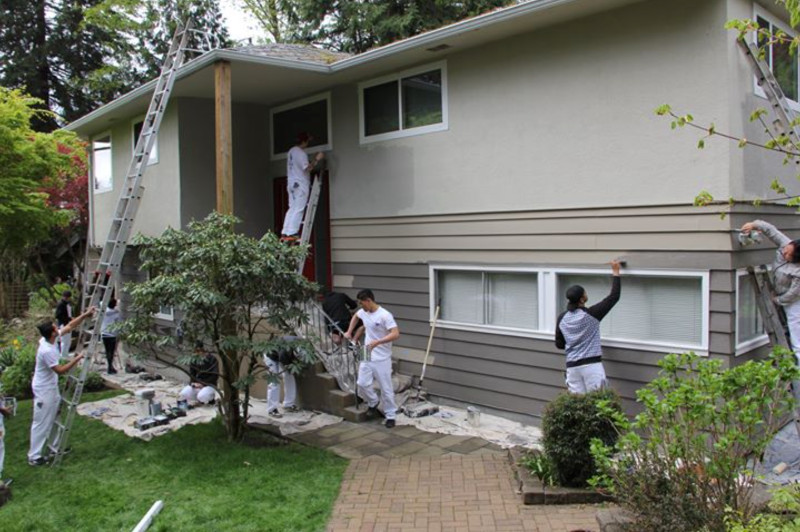 Student Works Painting is looking for motivated individuals to join our spring/summerpainting team!
We are looking for the hardest-working, most motivated students (or student-aged people) in Vancouver, BC for this upcoming 2017 season (May – August). We need those who want to be apart of a very tight-knit group of awesome people who want to earn what they are worth.
We specialize in Interior & Exterior, Commercial & Residential painting. This season alone, our team will be responsible for painting 50-100 homes which will result in happy clients and happy employees.
We are looking for employees to work Monday — Friday (8am – 5pm with the odd weekend required).
What will be expected of you:
-Positive Attitude-Reliable Transportation (as we will be working at many different job sites)
-Motivation for $$$
-Ability to work from ladders
-Ability to work with clients
-Referring our services to friends and family
What benefits will you get from SWP?
-Full training on how to paint the interior and exterior of homes/commercial buildings
-Lots of $$$ to pay bills, tuition, etc.
-Pay is $12-$25/hour depending upon experience and use of a piece-work system
-Working with other like-minded and fun individuals
-Payroll events held by the company
-Working outside!
If this job sounds like the right fit for you then please email me your resume and I will respond with you to potentially set up an interview.
Job Type: Full-time
Salary: $13.00 – $15.00 /hour
Job Location: Vancouver and sounding areas
Required education: High school or equivalent
Required language: English
Required license or certification: Drivers License
Published at Mon, 23 Apr 2018 23:32:31 +0000